Having a Temporary Apartment is Really Living in Berlin
A temporary, furnished apartment in Berlin, that is, to have a temporary home in a furnished luxury apartment, whether in a residential community or a business apartment, makes more and more sense these days. In today's world, people are finding it necessary to live for short periods of time in different places around the world, both professionally and privately. At a time when acting globally and staying flexible is becoming increasingly important, companies and labor markets have to adapt. Many businesses and people, especially those with longer business trips and/or career changes, need to quickly find their way around a new city. In these situations, temporary housing solutions are increasingly needed.
Much to the dismay of the hotel business, more and more homeowners are renting out their own apartments on a temporary basis. As Berlin grows and develops into a booming cosmopolitan city, visitors are opting to have a temporary secondary residence. Be it for business matters, lobbying, diplomatic service, education and training or even for those lucky enough to be a long-term tourists or who have just come to make their fortune, Berlin is an excellent choice for business and recreation.
Renting a temporary apartment in Berlin means you can live like a Berliner, with all that goes with it. There is no escaping the increasingly colorful hustle and bustle of Germany's capital, nor the charm and diversity that this once divided city has to offer.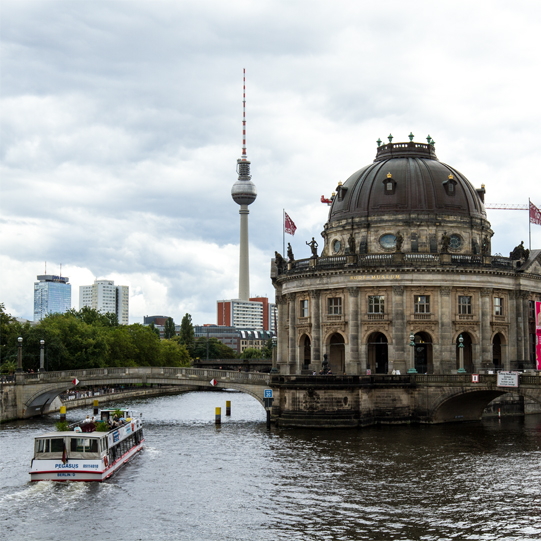 Tips & Trivia for Temporary Living in Berlin
Why?
Berlin is not only the largest city in Germany, but also the second largest city in the EU. It is an important economic, cultural and educational center. With a booming start-up scene, Berlin has become a very popular location for founding innovative companies. Berlin has certainly matured since its first reference in 1244.
About the history and the architectural influences of Berlin…

How?
What kind of style or flair do I want for my temporary apartment? Berlin also has a reputation for diversity, even in terms of housing possibilities. It's advisable to think about not just the location, but also the kind of architectural and interior style of your potential apartment. Questions like: what suits me best and where do I feel most comfortable are important when looking for a place to call home.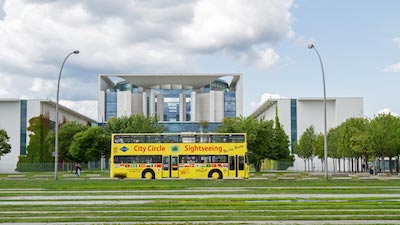 BERLIN: A World Metropolis, Yesterday and Today
Berlin is not only the capital and government seat of the Federal Republic of Germany, Berlin is also an independent city-state and the center of the Berlin/Brandenburg region. Historically, Berlin has been the capital of Germany many times, such as the time of the Kurfürstentums from Brandenburg, the Kingdom of Prussia, the German Reich, and until the day of German reunification on October 3rd, 1990, East Berlin was the capital of the German Democratic Republic (GDR).
Berlin is one of the most influential political centers in the European Union and, with its rich cultural heritage, it is one of most visited cities on the continent. Festivals, nightlife, trendy districts and music compliment outstanding institutions such as the four universities, research institutes, theaters, and museums. The architecture found here is world renowned.
Berlin's Architectural History
The city-center of Berlin was architecturally influenced by the residence of the Hohenzollern dynasty and in Prussian times by Karl Friedrich Schinkel. Outstanding examples of this architecture are Schloss Charlottenburg and the Museum Island. In the 1920s, the Bauhaus style – the foundation of the avant-garde and classical modernism of architecture and residential design – came to Berlin. Good examples of this are, for example, the Walter Gropius' buildings in Siemens City. The destruction of the city in 1945 brought new challenges and the potential for the integration of new architectural styles. After the wall was built, many individual lifestyles developed in both the former East and the former West of Berlin. The fall of the Berlin Wall in 1989 sparked even more development, which today makes especially the cultural scene in the eastern part very attractive.
Altbau Flair vs. Berlin Modern – the "perfect" temporary apartment
How do I find the perfect temporary apartment in Berlin? Everyone is an individual; what style do you like? What would you like to experience when you first enter the foyer or relax on the couch? Do you like a more classical look or something playful? Perhaps posh and luxurious are more for you, or maybe just a straight-forward, uncomplicated place to hang your hat is what you're looking for? What would you like to see when you look out the window? The answer to these questions will influence what you view as the "perfect" fit for your temporary apartment.
Berlin Altbau Charm: living in the style of bygone times.
In many parts of the city there are beautiful historic old buildings and villas, some of which have been refurbished to a very high standard. Stylish decorations on the
facades, generously painted ornate staircases, historic fireplaces, as well as rooms with high ceilings and original moldings – all reminds us of the luxurious life of times past. Most of Berlin's historic apartments are also up-to-date in terms of comfort. The disadvantage? If there is no existing private parking space, finding a parking place is often a challenge.
Berlin Modern: living the high life.
Another, completely different living experience is found in apartments in the more architecturally modern buildings, located in many parts of the city. Modernism provides clean lines with a lot of glass and light. Living in the big city becomes an exciting, exclusive experience at the highest level of comfort through expansive rooms, large balconies or terraces often with great views.
Berlin's Best Neighborhood for a Temporary Dwelling
Do you want to rent a furnished luxury apartment in Berlin? Or, are you looking for a business apartment in Berlin-Mitte, Schöneberg, Charlottenburg or Friedrichshain? There is a large selection of furnished temporary apartments in Berlin. But what good is a nice or exclusively furnished apartment in Berlin if the neighborhood or district is uninteresting or not to your taste? Below you will find an overview of what makes each district attractive and why it is particularly worthwhile to look for a furnished apartment in each of the respective Berlin districts.
Our team at VillaroHome living will gladly support you additionally with any questions you might have about the advantages and disadvantages of the individual districts. It's important to us that you find the district that best suits your needs. Below you will find 16 descriptions of the Berlin districts, first the individual districts and then further information and photos of the residential areas, the "hood", infrastructure, government offices, schools, daycare centers, shops, culture and leisure.
Transport around and to Berlin
Berlin is highly developed in terms of infrastructure and transportation options. There is an extensive above ground city-train system "S-Bahn", underground subway "U-Bahn" and bus network, which allows fast connections both within the city and to the outskirts. The city of Potsdam with the world famous palace of Sanssoucci is directly reachable from the middle of Berlin, for example, with the city-train (S-Bahn) in only 45 minutes. The Berlin airport Tegel flies to more than 100 countries, whereas the Berlin/Brandenburg airport Schönefeld flies to over 60.