A Housing Agency in Berlin – VillaroHome Realizes Your Visions
Veronika Maas
Managing Director
Ms. Maas, together with Ms. Kluwe, developed the idea for VillaroHome living and together built up the business. Ms. Maas had already been working in the industry for seven years and understands the special requirements needed for a temporary home, as well as the challenges of finding a furnished apartment. Her main task is to lead the operational business. Additionally, she takes the professional photos for VillaroHome living. She greatly enjoys the personal contact with her customers and because of this, guarantees a successful partnership between tenants and landlords. In order to improve VillaroHome's service, she works continuously on the further development and optimization of the agency's concept.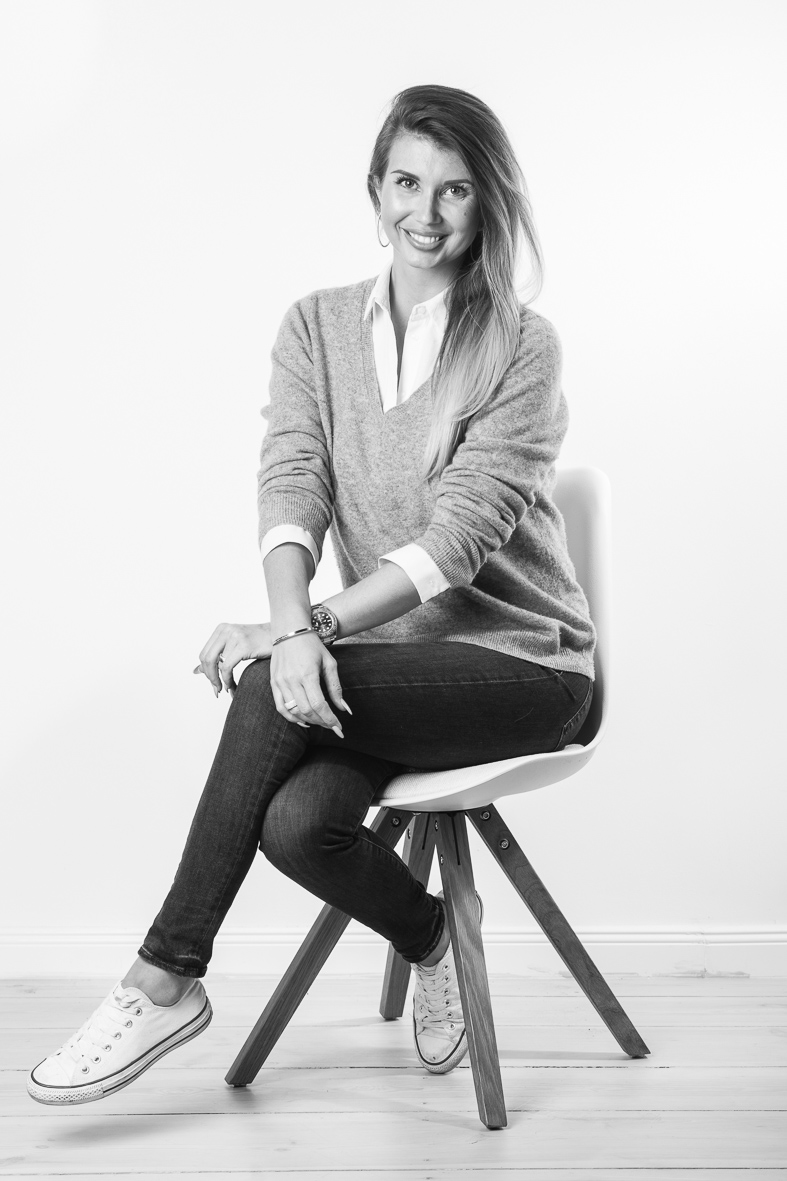 Vanessa Kluwe
Managing Director
Ms. Kluwe shaped the concept of VillaroHome living (as part of the VillaroHome Property GmbH), through her understanding of design and supported by her innovative ideas.
She understood early on what it means to provide exceptional service in this industry. After 10 years in the marketing and management field, she ran a real estate agency and then founded VillaroHome Property GmbH in 2013. Ms. Kluwe specializes in the development and implementation of real estate projects. She focuses on bringing warm and innovative furniture and other fittings and appliances to the apartments and houses in the VillaroHome living portfolio.
Gita Werner
Real Estate Consultant
For Ms Werner the satisfaction of her customers is always her top priority.
After finishing her training in office management she enriched our team at VillaroHome living.
Through her many years of work experience in gastronomy she is very service oriented and is committed to assisting our clients with her open and friendly attitude. Ms. Werner speaks fluent Russian and is – like the rest of our team – always available for our English speaking clients.  She thoroughly maintains the apartments in the VillaroHome living portfolio and ensures that the highest standard is adhered to at all times.
What is the Mission of the VillaroHome living Team?
The team members of VillaroHome living come from different branches of the industry. We bring different perspectives to the table and complement each other well. With our combination of experiences, we can be a reliable and comprehensive partner for you in all areas. The satisfaction of our customers is the heart of our team.
Especially in this day and age, where many things are only dealt with online, personal contact with our customers is an important part of our everyday work. We want the customer to be feeling good, to be happy. We attach great importance to the all around care of both the apartments and, of course, the service of our customers. We will support you with all of our strength in all questions concerning the subject of your furnished rental, renovation and furnishing.
Do you want to Rent or Rent Out an Apartment in Berlin – quickly, uncomplicated and well cared for?
"Furnished temporary living in Berlin" is our mission and also what the team of VillaroHome has completely mastered and breathes – with joy and passion. While private apartment offerings these days seem to offer less variety and/or fewer services, our team is at your disposal with the greatest commitment to your needs; we will meet your highest expectations of professionalism.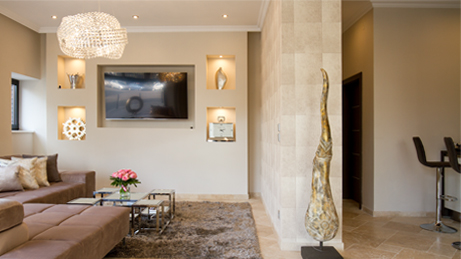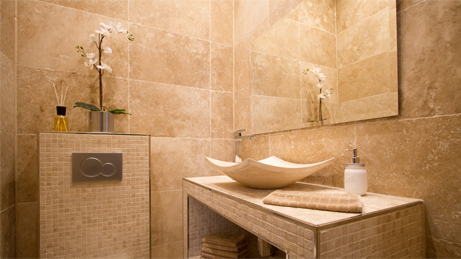 In the Office of VillaroHome living we show you our Visions
Our office is not only a space in which the team of VillaroHome living manages furnished apartments and supervises or designs furnishing ideas, we also completely renovated and redesigned our own offices in Berlin Schöneberg before moving in. In order to give the housing agency an open and inviting character, several walls were removed and the restroom relocated.
Throughout our office in Berlin high-quality natural stone tiles were laid, which offer a sturdy base and gives the room a particularly cozy ambience. The walls were painted with Farrow & Ball paint, equipped with decorative niches, and finished with exceptionally designed wallpapers. With exclusive furniture and accessories from all over the world, we have created in our workspaces the kind of homey atmosphere that is often so important for our customers. There, both tenants and landlords can get an impression of what it is like when decorative objects are used in a targeted manner and integrated to match the respective property.
The lighting fixtures create a lighting concept that promotes the perfect illumination for work, as well as evoking a living room feel. Even the massive wooden desks have a special charm and are a great conversation starter when speaking with our customers. The curtains that hang behind the beautiful moldings also contribute to the inviting ambience.
New Standards at the Berlin Housing Agency VillaroHome living
We have high standards and a discerning taste. This applies to our performance, our service and to our sense of design.
In the showroom of VillaroHome living, different room-concepts are presented: the lounge area with its high quality and comfortable sofa corner shows how a TV can be optimally integrated into the wall design. Another area is an open, innovative fitted kitchen, which is ideally connected to the lounge corner with barstools by the cooking island. The restroom was also designed with natural stone and is rounded off by a stylish, natural stone sink. In addition, the room is equipped with a floor heating system to show how well natural stone stores the heat. We deliberately refrained from furnishing the premises of our agency with traditional office furniture; we have used innovative and modern furnishings to bring our customers the feel-good ambience of a living and dining room. In this way we were able to transform a typically impersonal office space to an inviting, individual and cozy room.
We enjoy working here every day and offering our customers a fantastic, professional service – for furnished rentals, of course, but also for other renovation and furnishing needs. Visit us at Passauer Straße 12, 10789 Berlin and be inspired.
We are pleased to advise and support you in all matters.