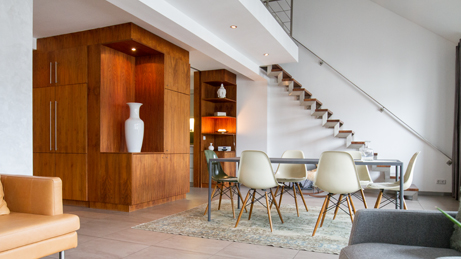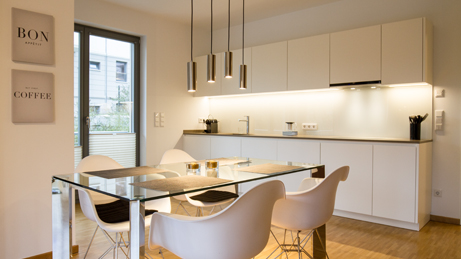 Photo Service
Keeping your Vision Recorded
Are you a visual type?
Statistics show that information and emotions can be communicated visually far better than through words. Images stay better and longer in memory.
A picture is worth 1000 words!
That is why the optimal quality and expressiveness of a photo is particularly important to us, because an exceptionally beautiful image can trigger a very special feeling.
With our in-house photo service, we guarantee that the furnished apartments in our portfolio will make your apartment shine in the right light. Even if you do not want to rent out your furnished apartment, you can use our service. We will take beautiful photographs of your place, ones that will reflect your property optimally.
Would you like your apartment to be professionally photographed, or perhaps you have always wanted extraordinary photos of your place? Please contact our team with specific information about your apartment and the desired number of photos you would like by email, phone or here. We will be happy to provide you with an individual offer, one that is tailored to your needs and your property.